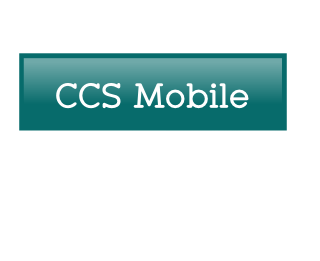 CCS © Computer Consulting Service, LLC
888-442-4933



Back to Home
By maximizing the benefits of technology, daily, weekly and monthly IT tasks can be automated and scheduled to ensure all tasks are completed and reported consistently and without fail.
As the tasks run, valuable data is gathered to spot trends and patterns which can be used to plan system changes or enhancements. This reduces or eliminates any impact on the business.
Consistency creates reliability which results in predictable costs. How many times have you received a bill that you couldn't understand or begin to determine if it was justified?
Consistency is the cornerstone of Managed Services
Managed Information Technology Services
Site Assessment and Inventory

Proactive Service

Management and Status Reporting

Best Practice Driven

Automated and Reliable
We keep you informed by providing regular communication and executive reports covering the overall health of your computer network and the results of our services. All communication and issues associated with your users and systems is tracked, reported and retained for analytical, historical and audit purposes.
• Reliability
• Security
• Consistency
• Productivity Gains
• Cost Management and Control
• Performance
• Managed Expansion and Growth
Our goal is to serve as your technology partner with a focus on providing solutions. By using a consultative approach to evaluate your business and technology needs, we can advise on the best solutions for your current and future needs.
At CCS, we understand time is money. We also know that businesses are constantly challenged by the task of managing the demands of business growth while coping with continuous technology challenges.
Our focus is to keep your IT systems operational, available and secure so that you can focus on the everyday demands of expanding your business, managing costs and increasing revenues. We're here to help you realize the productivity gains and ROI you have been expecting from your computer systems all along.
Managed Services from CCS consists of various service level offerings that provide affordable proactive IT management and support. Utilizing our unique framework for providing managed IT services, CCS provides a range of proactive services designed to optimize your technology investment and maximize the productivity of your people and business.
It's not just about monitoring, that just lets you know something is wrong.
And it's not just about remote access to your systems to troubleshoot issues.
Computer Consulting Service understands service
This is possible through the use of a series of "Best Practices" that we have developed over years of collective experience.
It's about a proactive preventative approach to IT systems management
Spyware Protection and Removal

Virus Protection

Disk Drive Analysis

Security Patch Management

Application Usage

System Auditing

Backup and Disaster Recovery

User Policy Enforcement
Best practices that are embodied in an automated state-of-the-art infrastructure that gives you immediate response time, ac­cess to resources and proactive solutions.
Our technology expertise becomes your competitive advantage.
Best practices for tasks such as:
Our comprehensive server management keeps your servers running, available and secure.
MULTIPLE SERVICE LEVELS FOR WORKSTATION MANAGEMENT
Our comprehensive Workstation level services are designed to keep your systems and personnel productive. Each program provides varying levels of coverage based on user, desired results and budget without compromising quality.
Server Service Level Program
SQL Server, Exchange, IIS, OS
Virus Definition Management

Backup Management

Firmware Management

Service Monitoring and Notification

Event Log Monitoring

Disaster Recovery Coverage
Level 1 Service Program
Provides the basic services to keep the workstation secure and notify us of any imminent problems.
Security Patch Management

System Log Monitoring

Virus Protection Management

Daily System Audits

End User Support Portal

Monthly Management Report
Level 2 Service Program
Provides more advanced security measures for dealing with malicious threats, establishes baseline policies, asset tracking and changes, software rollout and upgrades and overall health of the workstation.
Security Patch Management

System Log Monitoring

Virus Protection Management

Daily System Audits

End User Support Portal

Monthly Management Reports

Application Deployment

Application Addition and Change Notification

Hardware Change Notification

Security Log Monitoring

Application Log Monitoring

Security Log Monitoring

Spy ware Removal and Management

Bandwidth Usage Tracking

Asset Management

Report Generation

Remote Management
Level 3 Service Program
The ultimate protection to keep critical workstations and users operational.
Security Patch Management

System Log Monitoring

Virus Protection Management

Daily System Audits

End User Support Portal

Monthly Management Reports

Application Deployment

Application Addition and Change Notification

Hardware Change Notification

Security Log Monitoring

Application Log Monitoring

Spy ware Removal and Management

Bandwidth Usage Tracking

Asset Management

Report Generation

Remote Management

End User Remote Control

Desktop Policy Enforcement

Backup and Disaster Recovery
COMPREHENSIVE SERVER MANAGEMENT
CCS © Computer Consulting Service, LLC
888-442-4933
Back to Home